We're excited to introduce our new Minister of Spiritual Care, Lesley Paine, and give an update about our Children's Ministry team!
BEN ROBINSON
PASTOR
253.272.2184 x2
Hello, my name is Ben Robinson and I have the great fortune of serving as the pastor at Urban Grace.  Soon after my arrival in 2013, Urban Grace became my spiritual and emotional home.  I love our community and all that we value.  Urban Grace is a place that really lives out our mission to be a welcoming place no matter your beliefs, background, or situation.  I love our role as a community center, and the way we care for this city when she flourishes and when she struggles.
Before arriving at Urban Grace I had the privilege of serving and studying in a variety of contexts.  I am from Spokane and am a Washingtonian at heart. I spent my youth skiing, climbing, and soaking up all the Northwest had to offer. After studying religion at Whitworth University, I moved to Cairo, Egypt where I served at an Anglican church and did a masters degree in Middle Eastern Christianity. Following my first stint in Egypt, I attended Princeton Theological Seminary and was ordained by the Presbyterian Church (USA).  I then returned to Egypt where I served as an associate priest at St. John the Baptist Anglican church. After a total of six wonderful years in Cairo, I returned to the Northwest trailing my amazing wife Emily who was doing graduate work in Seattle.
We have loved being back in the PNW and have found Tacoma to be a wonderful home.  We relish the opportunity to spend our free time hiking, climbing, mountain biking, and doing all the things one does when you live in the most beautiful place on earth.  I also love good food, good drink, and good conversation, so if you want to connect, shoot me an email, I would love to get together.
JENNIFER DEAN
DIRECTOR OF OPERATIONS
253.272.2184 x1
Hello! I'm Jennifer Dean and I've lived and served in the Tacoma area for over 20 years. I grew up on the Oregon Coast and came to Tacoma for college at the University of Puget Sound. After two years in college ministry post undergrad, I went back to school at Fuller Seminary (Northwest) and received my Masters of Arts in Theology. I've worked with churches for most of my professional life and have been at Urban Grace since 2008. I love the variety of behind the scenes and administrative work that I get to do but I especially believe in the vision of Urban Grace to be a welcoming community for all.
My husband, Sean, and I were married in 2004 and we have three sons. Our family loves to eat and play well, watch good movies (sometimes with superheroes), and enjoy our friends and family. My best days involve walking my dog, reading, interesting conversation, and dessert.
LESLEY PAINE
MINISTER OF SPIRITUAL CARE
253.272.2184 x8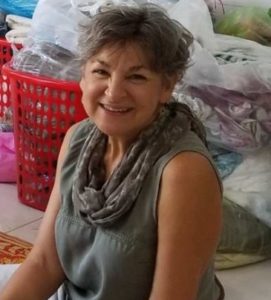 SHEILA KOVATS
CHILDREN'S MINISTRY DIRECTOR
253.272.2184 x6
AMANDA SHERMAN
PROGRAM ADMINISTRATOR
253.272.2184 x3
SUE BROWN
PROJECT COORDINATOR
253.272.2184 x7
JUSTAN LARSON
FACILITIES COORDINATOR
253.272.2184 x5
NOEL STEWART (STEWART)
CUSTODIAN
BRIAN BRINKMAN
MAINTENANCE
Church Council: Urban Grace elects 5-7 diverse leaders to represent the needs of the church particularly around vision and program. The Council meets on the third Tuesday of each month. Current members: Sue Comfort, Maggie Dahl, Katie Eilers, Darius Mensah, Aly Nelko, Mike Thomas, and John Woo.
Contact: [email protected]
Board of Trustees: The Church Council appoints 5-7 skilled leaders to represent the needs of the church particularly around facilities, finance, and policy. The Trustees meet on the second Tuesday of each month. Current members: Sue Brown, Zach Dillon, Mandla Kaunda (Treasurer), George Kovats (President), Elisa Waidelich, and Michael York.
Contact: [email protected]
We have no job openings at this time.